Subscribe
Back to Calendar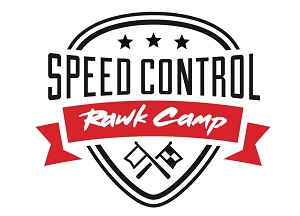 Category:
Kids/Family
Special Events
Event Details:
Keyano Theatre presents Speed Control's
RAWK Camp!
Powerful. Animated. RAWK!
Category: Rock Camp
Date: July 29th- Aug1st
Time: 1:00 pm to 4:00 pm ages 14 to adult
Ages: 14 and to adult
$300. Instruments are provided for use during the camp
RAWK Camp is a four day camp to bring out your inner Rock Star!
The RAWK starts here!
No previous lessons required just a strong attitude.
The goal for these kids is to grab onto the love of music and learn how to have fun performing with other musicians. The camp for beginning
rockers will include group lessons on individual instruments (provided!): guitars, drums, bass, keyboards, and vocals.
Running from July 29th to August 1st the three hour morning sessions are for youths ages 8 and up and the three hour afternoon sessions are for our young and young at heart ages 14 and up.