Subscribe
Back to Calendar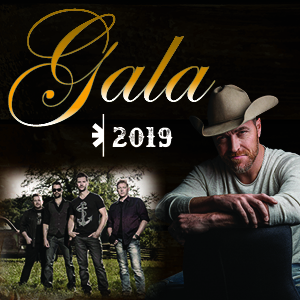 Keyano College Gala 2019 presented by Birch Mountain Enterprises Ltd.
Saturday, November 2, 2019 7:00 p.m.
Add to My Calendar
Event Details:
Keyano College Gala 2019 presented by Birch Mountain Enterprises Ltd.
Category: Gala
Date: Saturday, November 2nd
Time: Doors open at 7pm
Ticket: $253/ticket
$2030/10 pack (single transaction)
Venue: Syncrude Sport and Wellness Centre
18+ event
Black Tie Attire (with a country flair!)
The Keyano College Gala is Fort McMurray's premier black-tie event and the highlight of the social calendar. This event is a chance for guests to come together, support our local college, and celebrate the spirit of education over an evening of philanthropy, friendship, music, food, and fun! .
Keyano College is excited to welcome George Canyon and Emerson Drive as our feature performers for the evening.
George Canyon rose to becoming one of Canada's hottest Country Music stars in the early 2000's and has won countless accolades and awards, including Juno Awards, CCMA Awards, and ECMA Awards to name a few. He has been inducted into the Nova Scotia Country Music Hall of Fame, recorded 12 albums, and was recently presented a certified Platinum Award for his debut album 'One Good Friend'. With country hits like Just Like You, I Believe in Angels, Drinkin' Thinkin', Daughters of the Sun, I Got This, I Want You To Live, Slow Dance and many, many more he is also highly regarded humanitarian, strong supporter of the military, and, most important, a proud father and devoted husband.
Emerson Drive has been a staple in the country music community for well over a decade, known for being a band to crank out the hits, deliver electrifying stage shows and wow audiences all across North America. During their evolving career, the Canadian band has scored numerous hits such as I Should Be Sleeping, Fall Into Me, Last One Standing and their emotional, chart-topping ballad, Moments. Emerson Drive has been honored with awards and/or nominations from the Academy of Country Music, Country Music Association, Canadian Country Music Association, CMT, Dove Awards, Grammy Awards, Inspirational Country Music Association, Juno Awards, Music Row Magazine and Campus Activities Magazine.
If you are interested in Sponsorship please go online to keyano.ca/gala or email Lauren Thomas at lauren.thomas@keyano.ca