Please note: In accordance with new public health restrictions communicated on March 12 by the Government of Alberta, all Keyano Theatre shows for the rest of March
have been cancelled or postponed
. Ticket holders will be contacted for refunds.
Subscribe
Back to Calendar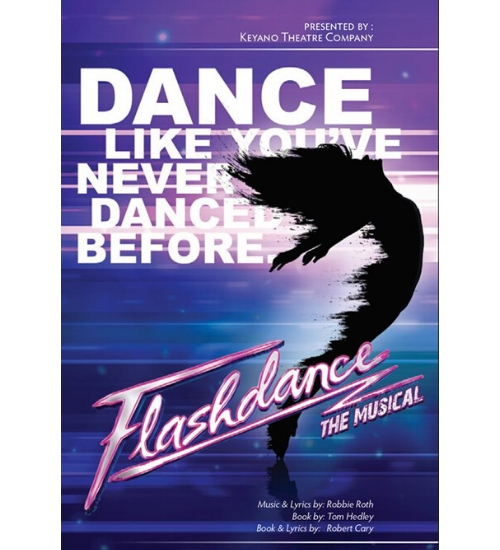 Upcoming Dates:
Saturday, February 15, 2020 8:00 p.m.
Thursday, February 20, 2020 8:00 p.m.
Friday, February 21, 2020 8:00 p.m.
Saturday, February 22, 2020 2:00 p.m.
Saturday, February 22, 2020 8:00 p.m.
Event Details:
Presented by Keyano Theatre Company
Dance like you've never danced before! Flashdance The Musical tells the inspiring and unforgettable story of Alex, a welder by day and 'flashdancer' by night, who dreams of becoming a professional dancer. When a romance complicates her ambitions, she harnesses it to drive her dreams. Based on the 1983 success film, Flashdance boasts an iconic score and pop hits including "Maniac", "Gloria", "I Love Rock & Roll" and the sensational title track "Flashdance… What a Feeling."
Join us for an unforgettable evening at the theatre, and watch your friends, family and neighbours shine in this stellar community production!
Mature (Drug and Sexual references)
Regular tickets: Adult $45
Student $32
Senior $38